These notes are for a presentation I offered at Orchestra North Owen Sound on July 16/18, 2018. Feel free to take a look and use these resources if you're interested in upping your own practice game! Resources Metacognition (PDF): an exploration of various limits to self-knowledge Christine Carter, Athletic Advantage from The Strad Wynton Marsalis, Twelve …
… A true jewel to hear. In excellent collaboration with pianist Vanessa May-lok Lee, Hodgson made these compositions more accessible to anyone who is not yet acquainted with the trumpet as a lyrical classical instrument… Hodgson's performance of the Hubeau is new, fresh and very original. Hodgson sails through the piece with such ease and understanding… Hodgson, May-lok Lee and Ball have certainly succeeded!

Tomislav Spoljar
Aaron Hodgson's luxuriant sound and gentle phrasing in a thoroughly effortless presentation of Telemann's first movement resulted in one of the most moving movements of the competition to this point.

Luis Engelke
In Haydn's [Concerto in Eb], the young Aaron Hodgson had a very clear attack, a clear articulation, precise trills and a brilliant but always rounded upper register. He has everything to become principal of a major orchestra. [translated from French]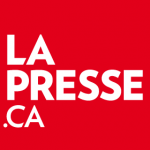 Claude Gingras
Aaron Hodgson's compelling performances of Aiden Hartery's the first recitation: The Old Hag and Patrick McGraw's A Force of Nature for trumpet, electronics and video were notable highlights.

Elisa Kohler
Aaron Hodgson once again brought his exquisite musicianship and assured composure. His playing was clean, executing the great number of difficult passages with control and precision. Aaron tackled the numerous technical passages with agility, demanding a command of
technique that goes well beyond that found in the Herbert L. Clarke's Technical Studies. When the music called for more lyricism, he delivered with a beautiful singing style. Aaron nimbly brought out the many dance-like figures with sparkling clarity. He also intertwined his trumpet lines with those of the piano very well. His control of the instrument was impressive, as was the highly positive reaction from the audience.

John Irish