Let's take a look at another Stamp exercise, this time from the Supplemental Studies: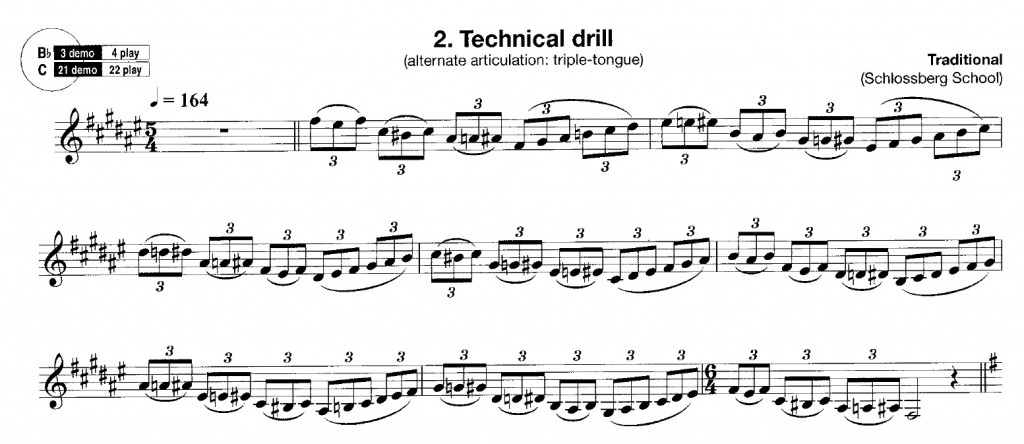 Yowza. Continue reading "Sunday Scales 16: Stamp (part 3)"
Max Schlossberg is primarily known to brass players today as the "author" of the book Daily Drills and Technical Exercises. This book contains exercises by Schlossberg, however it was only put together after his death by his son-in-law Harry Freistadt, and it can be a bit confusing to work through.
In his day, though, Schlossberg was a sought-after performer and teacher, being hired by the New York Philharmonic while Mahler was at the helm (!). As the stories go, he had a marvelous ability to diagnose students' issues on the fly, and he would write out exercises during lessons tailored to their specific problems. This means that the performance instructions (range, dynamics, articulations, etc.) would often be completely different when two different students received the same exercise.
Regardless, many exercises in the book are classics for all brass players, and Schlossberg's teachings echo through the works of the major brass pedagogues of the twentieth century. Here are a few notable examples: