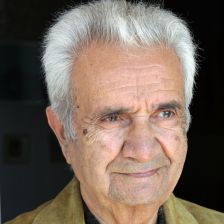 In May 2001, just before I graduated high school, I was a member of the National Youth Band of Canada. This was my first real music festival and it was a huge event in my life. Not only was I amazed and inspired by the musicians I met, but I grew as a person and made friends I'm still close with today. I was hooked and came back for the next three years.
Musically, it was an amazing experience, thanks to our conductor Dr. Gillian McKay and our guest soloist Daniel Doyon. He played the Arutiunian Concerto, and if there was one thing I took away from my week in NYB, it was that I absolutely needed to play this piece. I got my hands on a copy shortly afterward and immediately set to practicing it.
The Arutiunian has stayed with me ever since as a staple in my repertoire. I have performed it with piano, wind ensemble and orchestra. I have played it in recitals, competitions, in the finals of an orchestral audition and at the interview for my first academic job at Memorial University.
While it wasn't actually written for him, this concerto cannot be mentioned without also talking about Timofei Dokshizer. The Russian virtuoso Dokshizer popularized the piece and wrote the extensive cadenza included in most published versions. His panache, brilliant technique and passion are a perfect fit for this piece.
I'll be performing the Arutiunian with the International Symphony this Friday and Saturday in Port Huron, MI and Sarnia, ON. Come check it out!
Related show