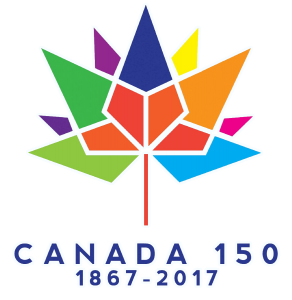 Tomorrow, Canada celebrates its 150th birthday. I love this country (warts and all): I'm proud of our arts and culture, our society, our national quirks and I'm especially proud to contribute to Canada's future by working and teaching here.
Many classical musicians in Canada feel detached from their nation's composers. I think that's especially true for those of us "on the fringes" looking for solo and chamber music outside the realm of strings, piano or voice. Today I'm offering a few of my favourite Canadian works featuring trumpet. This list isn't meant to be exhaustive or exclusionary, just a few suggestions and hidden treasures.
Calixa Lavallée, Meditation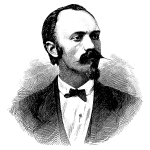 That's right, the guy who wrote Canada's national anthem wrote a piece for trumpet! Written in the mid-19th Century, Meditation is a charming little solo with piano that really feels like it's been written for cornet. It was recently featured in the Royal Conservatory of Music's new trumpet syllabus, which has breathed new life into the piece.
Oscar Morawetz, Sonata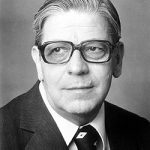 Born in what is now the Czech Republic, Morawetz spent most of his life in Canada and taught at the University of Toronto. His Sonata makes use of his characteristic harmonic language and mastery of form. I think it deserves play alongside the other great trumpet sonatas by Hindemith, Kennan and Stevens.
Jean Coulthard, Fanfare Sonata
The world of classical music is short on female composers, and Canada is no exception. But Jean Coulthard and Violet Archer, two of our nation's pioneering female composers, both wrote works for trumpet. Coulthard's Fanfare Sonata is just twelve minutes long, making it a bit less intense to program than other sonatas. The piece has been recorded by Louis Ranger on his album The Trumpet Comes of Age.
R. Murray Schafer, Wolf Music
R. Murray Schafer is arguably Canada's foremost composer – I would make the case that he is at least our most distinctly Canadian composer, the one who has forged his own path rooted in our geography and national identity. However, like American icon La Monte Young, his music is so connected to specific performance conditions that it's rarely performed.
Wolf Music is a collection of music featuring trumpet from And Wolf Shall Inherit the Moon, the epilogue to Patria, an epic twelve-part dramatic cycle created over thirty years. Seriously, take a trip down the rabbit hole. The collection includes ten pieces, four of which feature trumpet. Departure for Trumpet with echoing instruments has been recorded by Stuart Laughton.
William Rowson, Sonata
I'll never get tired of this piece, especially its gorgeous middle movement. William wrote this Sonata for the Reveille Trumpet Collective's launch in 2010 but I actually met him way back during my undergraduate days at the University of Western Ontario, when he conducted the student orchestra for my performance of the Arutiunian Concerto. He is now the Assistant conductor of the Vancouver Symphony. Sheet music available here.
Gabriel Dharmoo, Sung in a Rickshaw
Here is another piece from the Reveille launch in 2010. Gabriel Dharmoo spent a year in India studying carnatic music, and this piece is a mashup of his musical and cultural experiences in India, as told through his own compositional voice. The piece is very challenging to perform but a lot of fun for both performer and audience – the chaotic street scene depicted near the beginning (car horns and all) is well portrayed.
John Estacio, Concerto for Trumpet and Orchestra
I'll finish with one of the newest pieces to enter our repertoire. John Estacio's new Concerto has been programmed coast-to-coast this season and next season, including performances in Kitchener-Waterloo, Calgary and (in January 2018) Toronto. I was able to hear a recording of Adam Zinatelli's impressive performance in Calgary (review here) and I think the piece is an instant classic. I hope it has many more performances in the years to come.
There are a few other great Canadian trumpet concertos, especially those by Jacques Hétu and Phil Nimmons, but those will have to wait for another post.
Wrap-up
This is just a small sampling of the great pieces out there – we haven't even touched the world of brass quintet! There are new pieces being written every year (I can hardly keep track) and the compositional talent pool is deep. Feel free to suggest your own favourites in the comments!